The Quinterra Group is a community built of family and friends of Joshua Hunter, Kaitlan Perras, Jordan Segura, Lawrence Hong and Zackariah Rathwell—the five young lives lost in a tragedy on April 15, 2014, in Calgary's Brentwood neighbourhood. The Quinterra Group's mission is to provide a peaceful, contemplative and vibrant outdoor space for Calgarians.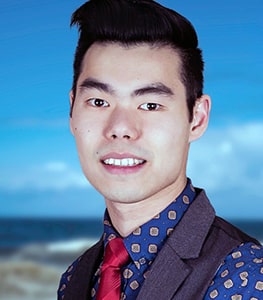 Lawrence Hong
When people think about Lawrence Hong, they remember his presence. He was hard to miss, his animated way of speaking, dramatic expressions or sense of fashion could catch your attention and he always left an impression. Lawrence had grown so much in his twenty-seven years, he was a committed volunteer, lifelong student, reliable friend and aspiring city builder who was becoming more and more passionate about what he could bring to the Calgary community.
Lawrence was born in the Philippines and came to Calgary with his family when he was seven years old. The family spent some time back and forth to the Philippines, but eventually, Calgary was home for Lawrence. He loved to explore the city and the surrounding area, at times just walking or riding his bike even in the middle of the night. Lawrence graduated from Bishop O'Byrne High School and spent some time at SAIT before ultimately attending the University of Calgary.
 
At the University of Calgary, Lawrence really found his stride. Though he was initially in Engineering, a trip to Hong Kong the summer prior and seeing the complex transit system left a lasting impact on him and factored into his decision to transfer to Urban Studies after one semester. Lawrence was inspired and took a more active role in his learning- conversing with professors and similarly motivated students. His studies led him to make professional connections at Calgary Transit planning department and work in the Calgary Regional Partnership.
 
Outside the classroom, Lawrence volunteered with the University of Calgary's LGBTQA+ safe space the Q Centre, the Calgary Queer Arts Society's Fairy Tales Film Festival, and the Calgary Folk Music Festival. In the vein of his academic interests, Lawrence volunteered with Canadian Urban Transit Association (CUTA) for the Youth Summit on Sustainable Transportation in 2013 for which he was posthumously awarded by CUTA with an Individual Excellence Award in 2014. He collaborated with classmates to create C4 (Calgary Creative City Collaboration) to bring more local art to public spaces.
 
All of Lawrence's efforts were because he envisioned a vibrant and community-driven Calgary, a vision that Quinterra Legacy Garden will embody.
Full Story
Less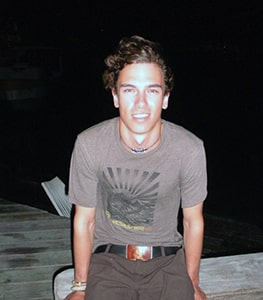 Joshua Hunter
We continue to celebrate Josh's life as a life well lived. Those who knew Josh or even those that met him briefly, quickly understood that he was genuinely interested in life and curious to know more about them. Through his radiant smile and his openness, people would recognize Josh as a warm, gentle and inquisitive soul who was wise beyond his years.
Music was an enduring force in Josh's life. His strong connection to music was evident from an early age and provided special meaning to every day of his life. As a drummer in the band Zackariah and the Prophets, Josh and his brothers in music, Zack, Barry and Kyle, formed a special bond as they walked the path of young up and coming musicians and explored their passion for music and for performing.

Connecting with family was important to Josh and he made a point of spending time with new additions and younger members of the family to make them feel special. He would have loved bringing them to a place like Quinterra Legacy Garden and just hanging out on a nice summer day, playing the outdoor instruments and just taking it all in.

The impact and legacy of Josh in our lives is everlasting and continues to inspire us all to do better, to try harder, to be open and accepting of others and extend kindness to those in need.

One of Josh's favorite quotes: "Climb the mountain so you can see the world, not so the world can see you" (David McCullough Jr.)
Full Story
Less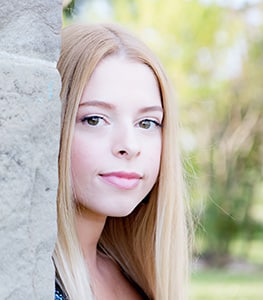 Kaiti Perras
'Follow Your Own Spirit' was not only a tattoo that Kaiti had on her arm but her personal mantra. Kaiti was a deep and compassionate thinker, an empathetic listener, and loved to have conversations about everything that is life – her friends, her pets, fashion, music, things that were right and wrong in the world, her fears, her hopes, and her dreams. She lived life her way and encouraged us all to do the same. She spent a lot of time in nature; hiking, walking or sitting in the sunshine. This was where she would reconnect with herself and fill up her soul.
So many wonderful things come to mind when we think of Kaiti, like her infectious smile and laughter that would light up the room and her funny and sarcastic sense of humour that would often have us crying with laughter.

Kaiti loved to dance and dance loved her. She spent many hours at the dance studio, taking ballet, hip-hop, jazz, and contemporary dance. When Kaiti danced, whether it was on a stage or in the middle of the living room, she did so with such grace and strength. It was a beautiful thing to see how she would get lost in the music and share with us a story through her movement. Kaiti was excited to begin the next phase of her dance career by going into schools to share her love of dance with the children.

More than anything, Kaiti loved her family. Her siblings Nicky, Josh, and Aliya meant everything to her. Often, the kids would hang out together at the kitchen table long after supper was finished, talking and joking around with each other, their laughter full of love and friendship. Kaiti also loved spending time with her extended family and she spent many summers at her Grandma and Granddaddy's cottage playing at the beach and sitting around the campfire with all her cousins; or visiting with her Gramps and Grandma.

We are so very thankful for the love that Kaiti brought to our lives. We will forever miss her and cherish our precious memories.

Kaiti's spirit will shine brightly in the Quinterra Legacy Garden, with the beautiful surroundings of trees and water; families walking their dogs along the pathways; and kids dancing and singing up on the stage.
Full Story
Less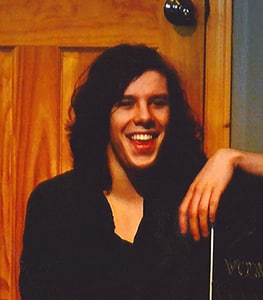 Zackariah Rathwell
Zack was a born artist. He was happiest with a guitar in his hands. Together with bandmates Josh, Barry and Kyle they were Zackariah and the Prophets. He loved everything about it. Writing songs, practicing new and old songs, playing for himself and in front of a crowd, teaching kids to play. He loved music. He also loved art, painting, drawing, mixed medium. He simply loved to create beauty.
Zack was kind and loving and a great friend. He was witty and loved a good conversation, he made you feel welcomed and comfortable. He was so very charming; his smile could light up a room and he smiled often. He was independent but still very connected to family and friends.
 
His family will forever miss his amazing spirit, his laughter, his light, his art, and his music.
 
We hope that with Quinterra Legacy Garden we can share some of what Zack loved most. Music and a place to enjoy nature.
Full Story
Less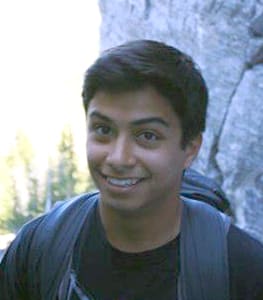 Jordan Segura
At the young age of only twenty-two years, there was no doubt that Jordan already had the direction in life that he wanted for himself. Jordan was a student at the University of Calgary in Religious Studies and his high marks showed how much he loved what he did.
When I think of words to describe Jordan the one word that keeps coming to mind is "integrity". Jordan was known to be a man of integrity. He was kind, sincere, honest and also true to himself.
 
Jordan came from a small loving family where he knew he was loved unconditionally. Jordan also loved to spend time with his friends, and he considered his friends to be his family.
 
Jordan was selfless when it came to others. Being a good person was a priority for Jordan and he wanted to make a difference in people's lives even if it was only with a bright smile or some kind words.
 
If you ever found yourself in a tough situation you can be sure that Jordan would show up and lighten the mood with confidence, logic, and undeniable charm.
 
Jordan was known for his "Compliment Circle". When a group of friends had gathered Jordan would ask each person to give a compliment to the person beside them. Each person in the group would turn to the person next to them and would give them a compliment until everyone had given and received a compliment. This activity gave everyone positive vibes and left everyone with a smile on their face. This is one way that Jordan would make others feel welcome and accepted and it reminds us to never hold back when you have something nice to say about someone.
 
Jordan will be missed but he has left an incredible legacy for us to carry on with Quinterra Legacy Garden.
Full Story
Less
On behalf of all our families, thank you for helping us bring our vision for Quinterra Legacy Garden to reality.
 
Sincerely,
Quinterra Legacy Garden Group