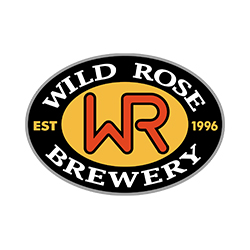 Our tale begins in 1996 with two entrepreneurs and a dream: to free Albertans from the tyranny of boring beer. Alan, Mike, and their enthusiastic investors (and biggest fans) aimed to put Wild Rose Beer in the hands of Albertans, certain it would win their hearts. It did.
Our first decade was one of epic block parties, Ultimate Frisbee tournaments, and adventure races. Kegs of fresh WR Beer abounded at each, delivered in a 1999 Yukon nicknamed "The Pony Express". With each wild adventure, our community grew.
Only true entrepreneurs would look at a WWII Air Force hangar and see a brewery. In 2006, our enthusiastic tribe donated supplies, picked up their tools and paintbrushes, and converted a 1936 Quonset hut at the Currie Barracks into a microbrewery. Our Taproom, AF23, was born.
More than two decades after Mike and Alan's dream, Wild Rose Brewery enjoys a new, state-of-the-art facility, world-class brewers, and one of Alberta's finest craft quality control labs. We're proud of our award-winning creations, but our history and community make us most proud to be Alberta's Beer.